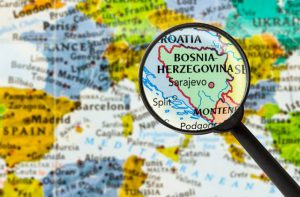 February 2019
Author: Emina Ćorić
According to the data of the Single Parents Association "Pride" from Banja Luka, in as much as 70% of cases the parent avoids paying alimony. The amount of alimony is determined on the basis of the payroll of one of the parent who is obliged to pay alimony to the former spouse, or the guardian of the child. Due to the problem of collecting alimony and non-compliance with the court verdicts, the single-parent community and single parents became one of the most vulnerable categories. The protection of parents and children is a duty of the state.
The Family Law of the Federation of BiH, recognizes the term 'single parent' only if the spouse has passed away or served a prison sentence, which means that a single parent who is divorced is not recognized according to this law.
The original text in B/C/S language can be found on the following LINK.