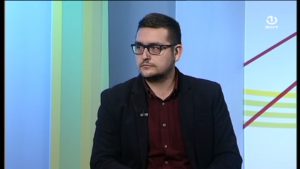 The report was broadcast in Euroimpuls (BHT), 16.10.2018.
Rasim Ibrahimagić spoke in front of the Initiative for Monitoring of EU Integrations in the episode of Euroimpuls. He talked about the fulfillment of December Demands addressed to holders of authorities in B&H for mandate 2014-2018, how different areas were rated and he covered the topic of answering the questionnaire of European Commission.
You can watch the report from 30:35 on the following LINK.