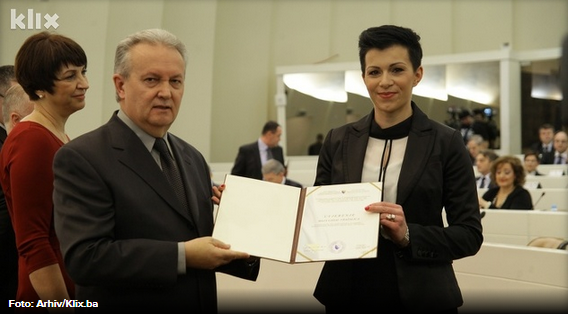 Text created in collaboration with Initiative for Monitoring the European Integration of BiH and Heinrich Boell Foundation.
Despite the fact that in Bosnia and Herzegovina lives 51 percent of women and 49 percent of men, information of women's participation in executive and legislative authorities are devastating. According to the latest research, out of 68 cantonal ministers only 8 are women, and women's participation in the legislative does not exceed 20 percent.
Within the political parties, the number of women is relatively high and moves from 33 percent upwards, including decision-making positions in the party. However, what remains unexplored is how many women, who are politically active, have had an opportunity to gain political experience that is considered necessary for being nominated for decision-making positions.
Representative in the House of Representatives in Parliamentary Assembly of BiH and female member of the parliamentary Committee of Gender Equality, Maja Gasal-Vražalica, said for Klix.ba that in the intraparty structures it is required to persist in advocating for equal gender representation.