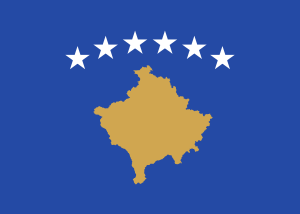 Civil Society Organisations from the Western Balkans call the European Union Institutions and the European Union Member States to:
INTRODUCE A SCHENGEN COUNTRIES VISA-FREE REGIME FOR CITIZENS OF KOSOVO
Without going into political debates on Kosovo's status and discussions is it or is it not an independent state, we, the representatives of civil society organisations from the Western Balkans, call upon the European Union institutions to abolish visas for Kosovo citizens immediately.
Having the experience of visa-free movement in the Schengen countries, we believe that the same right should be granted to the citizens of Kosovo. Regardless of their ethnic background, the citizens of Kosovo are denied the right to freedom of movement, as visa applications take a lot of time and resources and many of Kosovo's citizens are not in a position to obtain it.  This puts them in an unfair position compared to citizens of other Balkan countries, such as Albania, Bosnia and Herzegovina, Macedonia, Montenegro and Serbia, whose citizens use to face the same difficulties before their visa–regimes were lifted. A visa-free regime for all citizens of Kosovo would make them equal to the other Western Balkan countries and put an end to this discriminatory setting.
We also call for all the governments of the Western Balkan countries to continue to invest in reconciliation and cooperation, and to work for a stable and peaceful Balkans and its common future in Europe. All citizens should be free to move on the whole Balkan and European territory. We do call all countries to abolish the existing obstacles at the border crossings and visa regimes on bilateral level, like the one between Bosnia and Herzegovina and Kosovo.
The future of the Balkans lies in a free and stable neighbourhood. All of its citizens, including those coming from Kosovo, should have the same rights and opportunities.
This call is initiated by the
Initiative for Monitoring the European Integration of Bosnia and Herzegovina
(www.eu-monitoring.ba)
And supported by the following networks:
Coalition against constitutional discrimination Equality/Jednakost in Bosnia and Herzegovina (www.jednakost.ba)
Women´s Network in Bosnia and Herzegovina (www.zenskamreza.ba)
Youth Network in Bosnia and Herzegovina (www.omladina-bih.net)
Peace Network in Bosnia and Herzegovina (www.mreza-mira.net)
Network of the Committees for Human Rights in Serbia – CHRIS (www.chris-network.org)
The call is also supported by the following organisations from the Western Balkans countries:
Bosnia and Herzegovina
Alumni Association of the Centre for Interdisciplinary Postgraduate Studies Sarajevo; Association for Democratic Initiatives Sarajevo; Association for Family and Social Dialogue "Small Steps" Sarajevo; Banja Luka Association of Queer Activists; BH Journalists Sarajevo; Centre for Civic Cooperation Livno; Centre for Political Studies Sarajevo; Centre for Youth Kvart Prijedor; Citizens Forum Tuzla; Foundation Cure Sarajevo; Civil Society Promotion Center, Sarajevo; Foundation One World SEE Sarajevo; Future Modrica; Helsinki Citizens Assembly Tuzla; Helsinki Committee for Human Rights in Republika Sprska; Kvinna till Kvinna BiH Office Sarajevo; Mozaik Foundation Sarajevo; Nansen Dialogue Centre Sarajevo; Peace Academy Sarajevo; PEN Centre BiH Sarajevo; proMENTA social research Sarajevo; Rights for all Sarajevo; Sarajevo Open Centre; Why not? Sarajevo; Women to Women Sarajevo; Women´s Voice Bihac; Youth Resource Centre Tuzla; Youth Initiative for Human Rights Sarajevo
Here you may find the list of the countries that are in Schengen area.
Serbia
Labris – Lesbian Human Rights Organization Belgrade; Lawyers' Committee for Human Rights – YUCOM Belgrade; Heinrich Boell Stiftung – Regional Office Belgrade; Regional Centre for Minorities Belgrade; PU "Lokal pres" Kragujevac