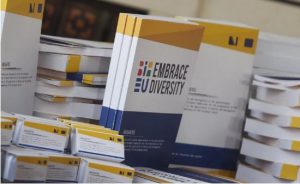 Text was published on klix.ba, February 2019.
Chairman of the Council of Ministers of BiH, Denis Zvizdić, announced that BiH officially finished answering the questions from the European Commission's questionnaire. But the fact that coordination mechanism failed to provide answers for over twenty questions regarding education, strategies and reforms of the education system, is worrying. The Initiative for Monitoring the European Integration of BiH states that government, primary the Council of Ministers, needs to inform the public on the reasons for not providing answers on certain questions, considering the delays and a large number of people included in the process.
The original text in B/C/S language can be found on the following LINK.