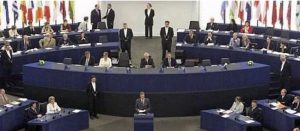 Text published on oslobodjenje.ba, May 2019.
Far-right did not get as many votes as they expected, but they did get more seats in the European Parliament than before. Most certainly greatest winners of these elections were Liberals and Green. Rasim Ibrahimagić spoke on behalf of the Initiative for Monitoring the European Integration of BiH. In his opinion, the liberals will be a significant factor in forming the majority in the EP. When it comes to the European integration of BiH, the structure of the European Commission is extremely important, especially regarding the next president of the Commission and new Commissioner for Enlargement and European Neighbourhood Policy.
The original text in B/C/S language can be found on the following LINK.