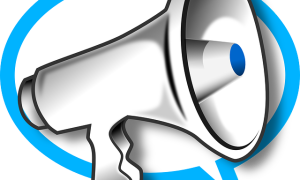 Initiative for monitoring BiH's EU integration process strongly condemns the attack on participants of the Merlinka Queer Festival in Sarajevo, which took place on Saturday 1st February 2014 at around 3 p.m.during the discussion the Art kino Kriterion,resulting in three people being injured.
The obligation of Bosnia and Herzegovina in the European integration process is to fully respect the human rights of LGBT people, which implies that they have to have freedomfor public expression of their sexual and gender identity, without any discrimination and under the full protection of the state.
Initiative, in it's recently published "Shadow report on progress of Bosnia and Herzegovina' European integration process, pointed putdifficult and discriminatory position of lesbians, gays , transgender and intersex people in Bosnia and Herzegovina. This event, once again, demonstrates the intolerance of Bosnian society towards the ones that are different, especially towards people of different sexual orientation and gender identity. The Initiative also reminds that the perpetrators of the attack during the Queer Festival in Sarajevo that was held from 24th to 28th September in 2008still, to this day, have not yet beenbrought to justice.
We invite Sarajevo Canton Ministry of Interior to professionally and objectively investigate and prosecute the perpetrators of the attack .
The Initiative for monitoring BiH's EU integration process is an informal coalition of civil society organizations that aims for transparent, competent, impartial, nonpartisan and continued monitoring of the process of BiH's European integration. Member organizations of the Initiative are: Center for Political Studiea, Human Rights Centre of the University of Sarajevo, Sarajevo Open Centre, Foundation CURE, Alumni Association of the Center for Interdisciplinary Postgraduate Studies, European Research Center, Foreign Policy Initiative BiH, UG Zašto Ne?, Green Council, Green Neretva, Helsinski Citizens Assembly Banja Luka, Centre for Socio-ecological Development (Banja Luka), PerpetuumMobile (Banja Luka), Center for Youth "Kvart" (Prijedor), Student's Associations of Faculty of Law, University of Tuzla, OKC Abrašević, Association PEKS (Živinice), Vesta (Tuzla), INFOHOUSE (Sarajevo), CRVENA and Youth Initiative for Human Rights (YIHR BH).