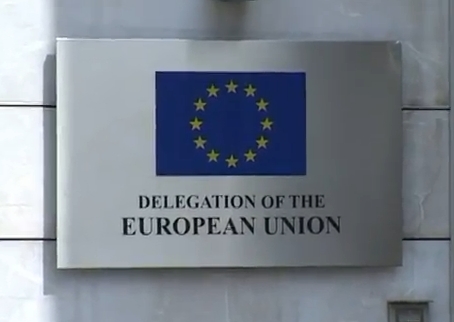 The Chairman of the House of Peoples of the Parliament of the Federation of BiH, Lidija Bradara, has stated in her public appearances that the decision by the Constitutional Court of the Federation of BiH on the unconstitutionality of the work of the Federation of BiH is a political decision and as such is an example of the politicization of the Court.
Other government officials have also made similar statements commenting on the decisions of Constitutional Courts, including the President of Republika Srpska Milorad Dodik who stated, following the decision by the Constitutional Court BiH that the 9 January as the Day of the Republika Srpska is unconstitutional, that the Court is more of a political than a legal body.
In addition to this, due to their politization many of the decisions by the Constitutional Courts have not been implemented on time, or at all, like the decision that the Statute of the City of Mostar is unconstitutional or the decision on the Law on the Personal Identification Numbers as well as other verdicts and acts. Data supports the finding that 91 decision by the Constitutional Court of BiH have not been implemented in the period 2004-2015.
We consider that the comments made by the government officials regarding the decisions of the highest Constitutional Courts in BiH are not contributing to the rule of law in Bosnia and Herzegovina, because Constitutional Courts have to be able to work without the political pressures and influences.
On the other hand, declaring that the decisions of the Constitutional Courts are political and politicized further erodes the rule of law and democratic values, primarily because such statements are directed at the Courts and made by government officials who can create behavior patterns for other citizens.
In the process of European Integration Bosnia and Herzegovina has to build a system which rests on democracy and the rule of law, but statements made by public officials, like the statement in question, throw doubt on their commitment to the project of European Integration and all that entails.
The Initiative for Monitoring the European Integration of BiH, a coalition of 30 non-governmental organizations which work on protection and promotion of human rights and on the issues of the rule of law and democracy, would like to call on the Delegation of the EU to BiH to react to the aforementioned statements by the Chairman of the House of Peoples of the Parliament of the Federation of BiH Lidija Bradara as well as other statements and interventions which have the capacity to severely undermine the democratic values and processes in BiH.
Sarajevo, March 3, 2016
Initiative for Monitoring the European Integration of BiH