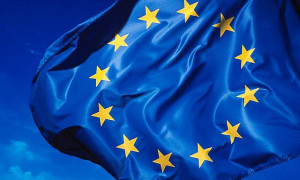 The Initiative for monitoring BiH's EU integration process
The integration of Bosnia and Herzegovina into the European Union must not stagnate
Statement on the occasion of May 9 – Victory Day and Europe Day
On the occasion of May 9 – Victory Day and Europe Day, Initiative for monitoring BiH's EU integration process invites state institutions to sincerely devote to the issue of European integration. This day presents willingness of nations for coexistence and respect for all human values, but also the path to prosperity and a better future for all. Bosnia and Herzegovina is a space where solidarity and tolerance overcame several times in history, and just such a future can lead us to better quality of life for all citizens.
The European Union has set the conditions for access to the European community and the realization of these conditions opens up new opportunities for economic and social progress. Therefore, we call on the competent institutions and politicians to truly devote to fulfillment of the conditions for further progress towards integration into the European Union.
We invite all competent politicians to use the period until general elections in best possible way, and afterwards create responsible and stabile governments, dedicated to the European integration process. Although constitutional reforms are not priority for most of the citizens, who are crying out for economic stability, elimination of ethnic discrimination in the constitutional system and the implementation of the decision in case Sejdic-Finci should not be questionable and should not be mixed with the interests of certain parties or constituent peoples.
Bosnia and Herzegovina must strengthen the rule of law, human rights and its institutions, in order not to lag behind other countries from the region.
We hope to welcome 9th May of 2015 with responsible politicians and institutions.
The Initiative for monitoring BiH's EU integration process is an informal coalition of civil society organizations that aims for transparent, competent, impartial, nonpartisan and continued monitoring of the process of BiH's European integration. Member organizations of the Initiative are: Center for Political Studiea, Human Rights Centre of the University of Sarajevo, Sarajevo Open Centre, Foundation CURE, Alumni Association of the Center for Interdisciplinary Postgraduate Studies, European Research Center, Foreign Policy Initiative BiH, UG Zašto Ne?, Green Council, Green Neretva, Helsinski Citizens Assembly Banja Luka, Centre for Socio-ecological Development (Banja Luka), PerpetuumMobile (Banja Luka), Center for Youth "Kvart" (Prijedor), Student's Associations of Faculty of Law, University of Tuzla, OKC Abrašević, Association PEKS (Živinice), Vesta (Tuzla), INFOHOUSE (Sarajevo), CRVENA and Youth Initiative for Human Rights (YIHR BH).