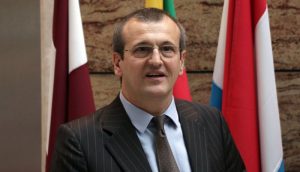 The text was published on vijesti.ba, 11.01.2019.
The Initiative for Monitoring of the European Integration organized the roundtable in cooperation with Delegation of EU in BiH. Cristian Dan Preda, Standing Rapporteur of the European Parliament for BiH attended and he pointed out that BiH needs to have people who are ready to communicate with their European colleagues in Brussels and Strasbourg. He stated that he is optimistic when it comes to BiH earning candidate status.
The original text in B/C/S language can be found on the following LINK.